After two years without a Test match, the Fiji Pearls netball team will play five international fixtures over the next three months but will miss this year's Mini Games.
The Test schedule was announced on Monday by Fiji Netball and begins with two Tests against South Africa in Suva on September 6 and 8.
Tests against Wales, Scotland, and Northern Ireland follow, to be played in Cardiff from October 5-8.
The president of Fiji Netball Wainikiti Bogidrau said after a dormant period following the 2015 Netball World Cup, the Pearls needed to play "Test-hardened opponents."
"We need these matches not only to expose our players to these high intensity matches but also to remain competitive," said Bogidrau.
"We have taken into account the cost benefit of participating at the Mini Games to play against regional teams and unfortunately, whilst we are top contenders for the gold medal, we are mindful that we need to be playing internationally ranked teams.
"And with Samoa and Cook Islands in doubt also for the Mini Games than the only internationally ranked game we would play would be against PNG," she said.
Two non-Test matches have also been lined up against an England selection in October as the Pearls prepare for next year's Commonwealth Games and the qualifying rounds of the 2019 Netball World Cup.
"We are excited to host South Africa next month, as the last time they toured Fiji was in 2006," said Bogidrau.
"We are also equally pleased that this will be the first national team tour to Europe barring World Championships hosted there previously."
Netball Fiji said it would need $US150,000 for the five test matches and was planning a major fundraising drive.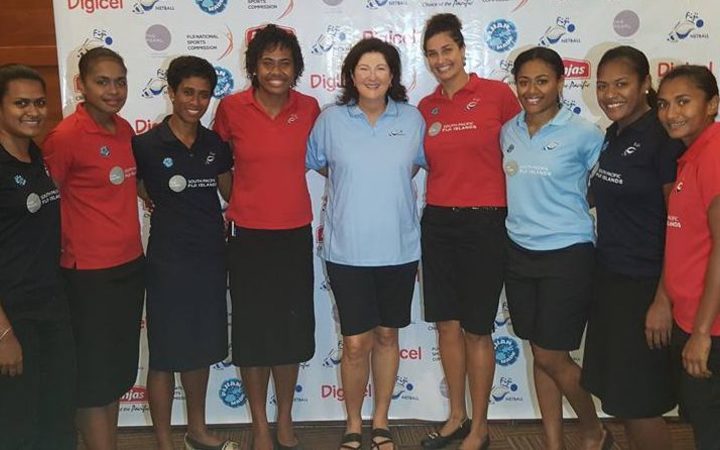 Meanwhile, 40 players have been named for trials to be held in Suva from August 21-24 to be followed by the announcement of the Pearls and Pearls Development squads.
The following players have been named as trialists, with the possibility of more players to be being added following the National Netball Championships on Friday 18 and Saturday 19 August in Suva.
The triallists are:
Defenders: Episake Kahatoka, Alisi Naqiri. Raijieli Daveua, Jane Dikini, Verenaisi Sawana, Merelita Radiniceva, Alisi Galo, Kelera Nawai, Kalesi Tawake, Laniana Naisamu, Sera Dakuitoga, Lusi Biukoto and Luse Kotobalavu
Shooters: Afa Rusivakula, Maria Lutua, Taraima Mitchell, Unaisi Rauluni, Maliana Rusivakula, Laisani Waqa, Lydia Panapasa, Matila Vocea, Asenaca Rauluni; MidCourt: Laisani Waqanisau, Alesi Waqa, Vaiti Waqatau, Asilika Sevutia, Nina Cirikisuva, Ana Moi, Jacinta Lal, Elenoa Gukirewa, Talei Waqainabete, Aliti Toribau
Source: RadioNZ