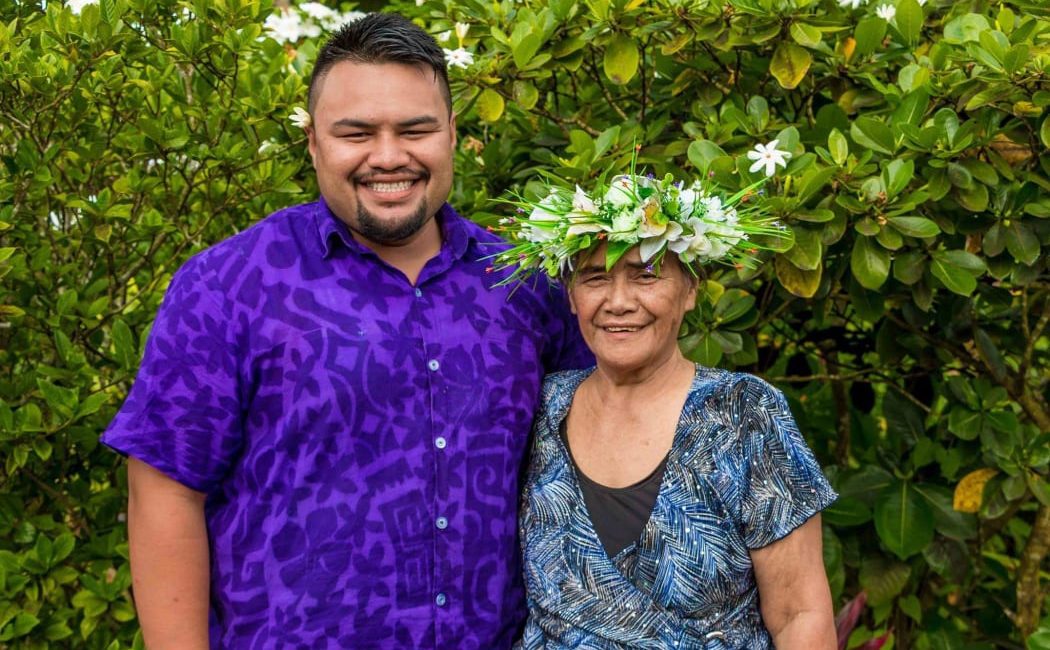 Among the singers who have made the semi-finals of New Zealand's most significant opera contest, the Lexus Song Quest, is the first known Fijian-Indian opera singer and the first singer from the Cook Islands' Pa Enua (outer islands).
The competition boasts alumni of the likes of Dame Kiri Te Kanawa, Dame Malvina Major, Teddy Tahu Rhodes, Jonathan Lemalu and Sol3 Mio's Amitai Pati.
Being exposed to singers like that had inspired competitor Ridge Ponini, from the Cook Islands, on his own journey.
"When I saw them do it, I thought: 'Is there Island people doing opera?' Then I checked them out on YouTube – so I invested my time in what they were doing," he said.
"What pushed me even more was my family was in awe of them and [would] say things like: 'They can sing high'. I was like: 'Okay, if they can do it, I can do it as well'."
At 18, he plucked up the courage to move to New Zealand by himself, and continued singing. Now, he's thrilled to have reached the Song Quest semi-finals.
"When I got the call I just ran to my mum and started crying. My family was here on holiday and they just couldn't believe it," Ponini said.
"They kinda pushed me to sing in all the church groups, singing traditional hymns. Taking it seriously was never the goal, but it was always something we do as part of our culture," he said.
Classical music was something very different for him. From a young age the people around him knew he had a gift.
Tenor Shiddharth Chand said to his knowledge he was the first ever Fijian-Indian opera singer to reach the semi-finals.
"Because everyone kinda knows everyone in that community, there definitely would be another Indian one – but Fijian Indian, I would definitely be the first."
He said being New Zealand born, the significance of pursuing this career path had never really hit him until now.
"It's important for me to branch off what is culturally acceptable for a career path being Indian or Fijian Indian.
"Now, being in a creative industry and actually being the only one in this creative industry – and if I become successful it provides an avenue for others to go down this path," he said.
Both Ponini and Chand hoped to support the next generation through their success.
Chand has a podcast called Sidscussions, where he gives his peers a platform to share their journey, and Ridge wanted to take workshops for young aspiring artists in the Cook Islands.
There is $95,000 in prizes up for grabs to competitors of the Song Quest.
The prospect of taking a chunk of that home is now a tangible prospect for New Zealand's best young singers as they take to the stage.