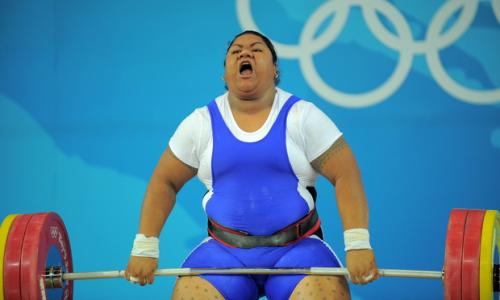 Samoa weightlifter Ele Opeloge is set to win an Olympic silver medal after two competitors failed doping tests from the 2008 Beijing Games.
Opeloge initially finished in fourth place in the women's over 75kg division, one kilogram shy of the bronze medal winner.
But a re-analysis of samples from eight years ago have found the silver medallist, Olha Korobka from Ukraine, and bronze medallist, Mariya Grabovetskaya from Kazakhstan, tested positive for banned substances.
They are among 15 weightlifters to be provisionally suspended for failing the International Olympic Committee tests and have the option of taking their case to the Court of Arbitration for Sport.
The President of the Samoa Weightlifting Federation, Jerry Wallwork, was Ms Opeloge's coach in Beijing and says it is fantastic news.
"It's come eight years later – you've lost the glory – but still a medal is a medal and all credit must be given to Ele Opeloge for that," he said.
"Automatically she gets bumped up to a silver medal and we just have to wait for the official confirmation and the official advice but it's there – the two girls are positive – so it's great news and fantastic news for Samoa."
Ele Opeloge represented Samoa at the Beijing and London Olympics, won gold at the 2010 Commonwealth Games in Delhi and silver at the 2014 Commonwealth Games in Glasgow.
Source: RadioNZ